RVP CONSTRUCTION INC. PROVIDES SAFE AND EFFICIENT SERVICE
Choosing your ideal concrete contractor can be very challenging. You need to think about various elements like the weather, building codes, plus the necessary design strength. We guarantee the highest quality concrete mix as well as the needed expertise to get the job done right.
We can be a subcontractor to help you complete your job or versatile enough to be the General Contractor and manage all the details from beginning to the end of the project. No matter how big or small the project, you can be confident that when choosing RVP you will receive the precision, efficiency, and the best workmanship available to you!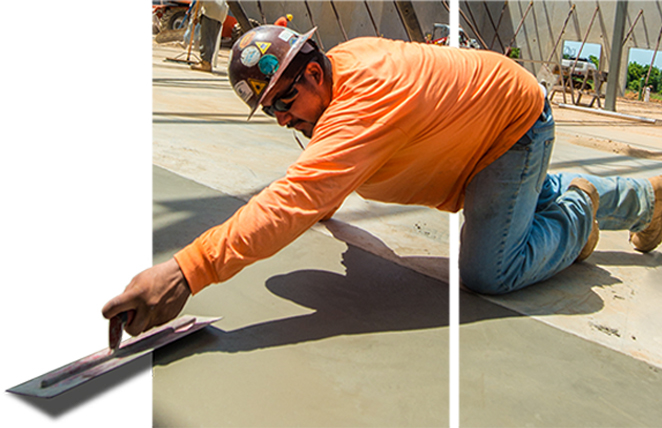 Industrial
Our team has experience in complicated concrete placement like heavy foundations, super flat floors, and floors with high strength and high tolerances. A lot of our work has been in the oil and gas industry, which is heavily regulated by safety standards. We provide our employees with the background and training necessary to comply with these standards. With this diversity of knowledge in concrete, our employees are capable and ready to handle each and every project!
Commercial
We specialize in complex projects involving large concrete foundations, flat work, and site concrete. We have invested and utilize state of the art equipment and have the experience to ensure that you receive the highest quality work. We believe in being prompt, trustworthy, and reliable. We want to partner with you for your commercial concrete needs! We go beyond the traditional capabilities of our competitors. From project planning, structural excavation, form work, and steel tying, to pumping, and the finishing of cast-in-place concrete. We serve multiple vertical construction markets providing turn-key construction services with the convenience of a single point of contact for everything related to concrete construction.
Decorative Concrete
Stamped concrete (often called textured or imprinted concrete) is concrete that replicates stones such as slate and flagstone, tile, brick, and even wood. Ideal for beautifying pool decks, driveways, entries, courtyards, and patios, stamped concrete is the perfect outdoor paving choice. With over 10 years of experience, we can install decorative concrete with precision and expertise. We install new or restore old concrete, transforming exterior and interior surfaces into eye-catching appeal. The possibilities are endless, and the results are extraordinary!
These are some styles that we offer for Patio Add-ons, Foundations, Pool Decks, Parking Area, Concrete Driveways, and more. If you have a style in mind that you do not see below contact us and we can get the style you're looking for:
Laser Screed
We are proud to welcome the new Somero S-22E Advance Laser Screed into our line of equipment! This Laser screed is capable of screeding up to 10,000sf per hour and is packed with multiple features that allow us to provide you with tremendous improvement in efficiency, accuracy, and the quality of concrete placement.
In addition to flat pours, RVP specializes in 3-Dimensional concrete paving. Using our state-of-the-art 3D Profiler, we can easily control the elevation and contour of the concrete placed. This system is ideal for placement of parking lots, slabs with drains, loading docks, and so much more!
RVP now offers laser rental screeding services. Call us today for more information or to schedule. Rest assured that when choosing RVP Construction for your concrete needs, you will always receive a well-maintained machine and a highly trained operator.
Safety Services
Safety is our #1 priority, and we strive for a zero-injury environment daily. We understand that safety is eminent to any construction project big or small. For your safety and the safety of our employees, RVP Construction maintains an industry-leading safety training program. All our workers are fully trained on jobsite safety to ensure a safe jobsite.
Our commitment to safety also includes:
Staffed ACI Certified flatwork finishers and technicians
OSHA 10/30 certifications
Staffed Certified Safety & Health Official
CPR, first aid, and emergency response training
Full safety equipment, including haz-mat, fall protection, personal protective equipment, silica dust control, and more!
If you have questions about our safety program, please This email address is being protected from spambots. You need JavaScript enabled to view it. or call us.
Types of Projects we have Completed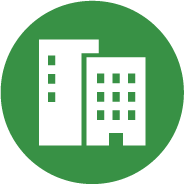 Apartment
Buildings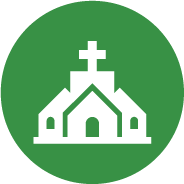 Churches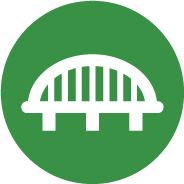 Civil Road
Work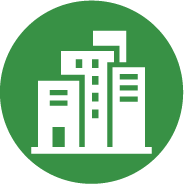 Commercial
Buildings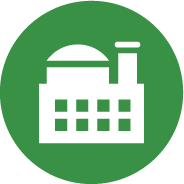 Distribution
Centers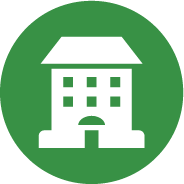 Hotels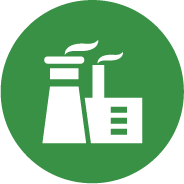 Industrial Machinery
Foundations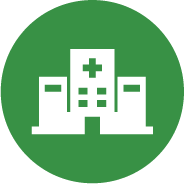 Office
Buildings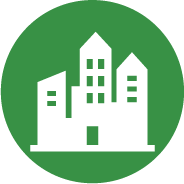 Residential Foundations
and Driveways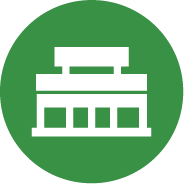 Restaurants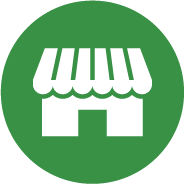 Retail
Buildings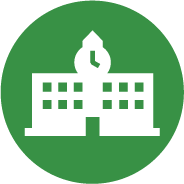 Schools &
Universities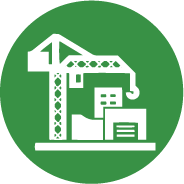 Tilt-Up Panel
Concrete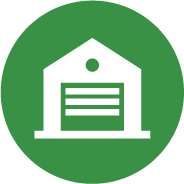 Warehouses